How to get ISO Registrar in Aligarh India, ISO Company in Haryana India, ISO Certificate Service Provider in Punjab India, ISO Service in Maharashtra India, ISO Certification Provider in Rajasthan India, ISO Service Provider in Jharkhand India, ISO provider in Chhattisgarh India, Certificate of ISO in West Bengal India, ISO Body in Maharashtra India, ISO Certificate Body in Gujarat India, ISO Certification Body in Uttar Pradesh India, ISO Certificate Service in Patiala India, ISO Certificate Company in Karnataka India, Process of ISO Certification in Kota India, ISO Certification Service in Ranchi India
ISO/IEC 17025 Certification
ISO/IEC 17025:2005 specifies the general requirements for the competence to carry out tests and/or calibrations, including sampling. It covers testing and calibration performed using standard methods, non-standard methods, and laboratory-developed methods.
It is applicable to all organizations performing tests and/or calibrations. These include, for example, first-, second- and third-party laboratories, and laboratories where testing and/or calibration forms part of inspection and product certification.
ISO/IEC 17025:2005 is applicable to all laboratories regardless of the number of personnel or the extent of the scope of testing and/or calibration activities. When a laboratory does not undertake one or more of the activities covered by ISO/IEC 17025:2005, such as sampling and the design/development of new methods, the requirements of those clauses do not apply.
ISO/IEC 17025:2005 is for use by laboratories in developing their management system for quality, administrative and technical operations. Laboratory customers, regulatory authorities and accreditation bodies may also use it in confirming or recognizing the competence of laboratories. ISO/IEC 17025:2005 is not intended to be used as the basis for certification of laboratories.
Compliance with regulatory and safety requirements on the operation of laboratories is not covered by ISO/IEC 17025:2005.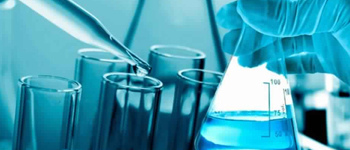 Benefits of ISO 17025 Certification
Implementing ISO/IEC 17025 has benefits for laboratories, but the work and costs involved should be considered before proceeding.
Implementing ISO/IEC 17025 as part of laboratory quality initiatives provides both laboratory and business benefits such as:
Having access to more contracts for testing and/or calibration. Some public and private organizations only give contracts to accredited laboratories. Accreditation will also help to get more contracts from organizations that don't mandate accreditation, but do give preference to accredited laboratories in competitive situations.
Improved national and global reputation and image of the laboratory.
Continually improving data quality and laboratory effectiveness.
Having a basis for most other quality systems related to laboratories, such as Good Manufacturing Practices and Good Laboratory Practices.